I consider myself to be very lucky to live in Clackett Towers. You're probably all familiar by now with our famous front door from my many outfit shots there. I love the location and the view. I've always wanted to live somewhere with sash windows and I do, and my goodness but I'd be lost without my lovely large wardrobe! That being said, our wee flat is small and recently I have been daydreaming about moving to somewhere a bit bigger.
This is mainly so that I could have a dream Roisin-room, a sewing-cum-dressing room. I'm not interested just now in getting onto the property ladder but even moving to another rented property can prove to be expensive, and to cover the short-term financial hit of a deposit and fees, as well as the few bits of additional furniture I'd need to buy, I'd have to consider some sort of
loan
.
I'm not ready to move just yet, but I would have so much fun setting up my sewing room dressing room! I'd finally invest in a tailor's dummy named Miss Blossom, like this one:
Miss Blossom - a Lady Valet adjustable dressform
I'd have a sturdy table for my sewing machine and a table for cutting fabric as well, and I'd fill the room with gorgeous inspiration by hanging some prints from the V&A and framing some beautiful vintage sewing pattern envelopes.
I'd hang my framed poster from The Golden Age of Couture exhibition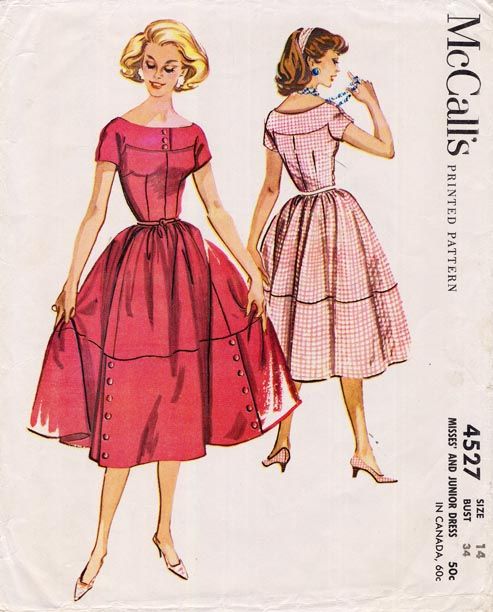 This McCall's dress pattern from the 50s would provide lots of inspiration!
I'd also display some of my favourite pieces of jewellery and my gorgeous Vivienne Westwood Melissa shoes.

Of course, this is all a little bit in the future. I would be too sad just now to leave our little flat behind, but of course it's wonderful to daydream about the future!
Disclosure: This is a sponsored post